Summer Showcase Performance Workshops
April 2017 – June 2017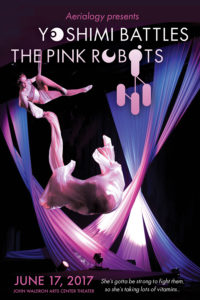 Join us in Aerialogy's summer showcase, an original aerial production of Yoshimi Battles the Pink Robots! The performance will be Saturday, June 17 at 7pm at the John Waldron Arts Center theater.
Kids & adults, boys, girls & robots of all levels are welcome to show off their moves in fantastic costumes to a killer soundtrack. We'll feature solo, duo, and trio silks and lyra routines. Rehearsals will run 6:30 – 8:30pm each Friday evening from April 28 – June 16 with dress rehearsal the afternoon of the 17th. This is the perfect opportunity to show off everything you've learned to family and friends!
All Levels
Capacity: 20
Price: $150.00 plus costume fee
---
Lyra Spin Combos & Sequences with Grace Good
November 4, 2016
5:00 PM to 6:30 PM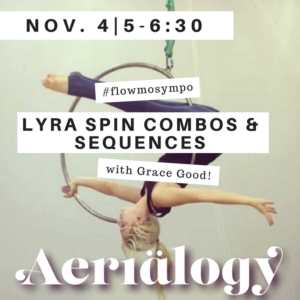 This workshop will be focused on spinning and learning/creating combos and sequences all while gracefully spinning and transitioning on the lyra. We will be working on combos from inside the lyra, top bar, and from drops all while remembering control, body formation, and posture.
Intermediate Level
Capacity: 8
Price: $40.00
FlowMotion Symposium 2016 ticket holders get $10 off!
Register here
---
Intermediate Drops on Fabrics
November 4, 2016
6:30 PM to 8:00 PM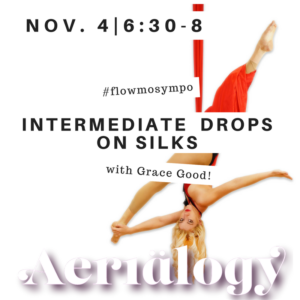 In this workshop we will be exploring intermediate level drops. Adding on to simple star drops and hip key drops, as well as exploring other types of thigh hitch drops and belay drop sequences and creating combos all while remembering body formation, posture, and technique.
This aerial silks workshop requires an intermediate knowledge of aerial skills. Prerequisites include 6 months of previous aerial training, must be able to comfortably invert and hip key.
Capacity: 8
Price: $40.00
FlowMotion Symposium 2016 ticket holders get $10 off!
Register here
---
Dynamic Drops with Krystyn Tsagarakis
April 2016
Have your audience sitting on the edge of their seats! This intermediate level workshop focuses on bringing show-stopping technique and bold movement to new and favorite drops.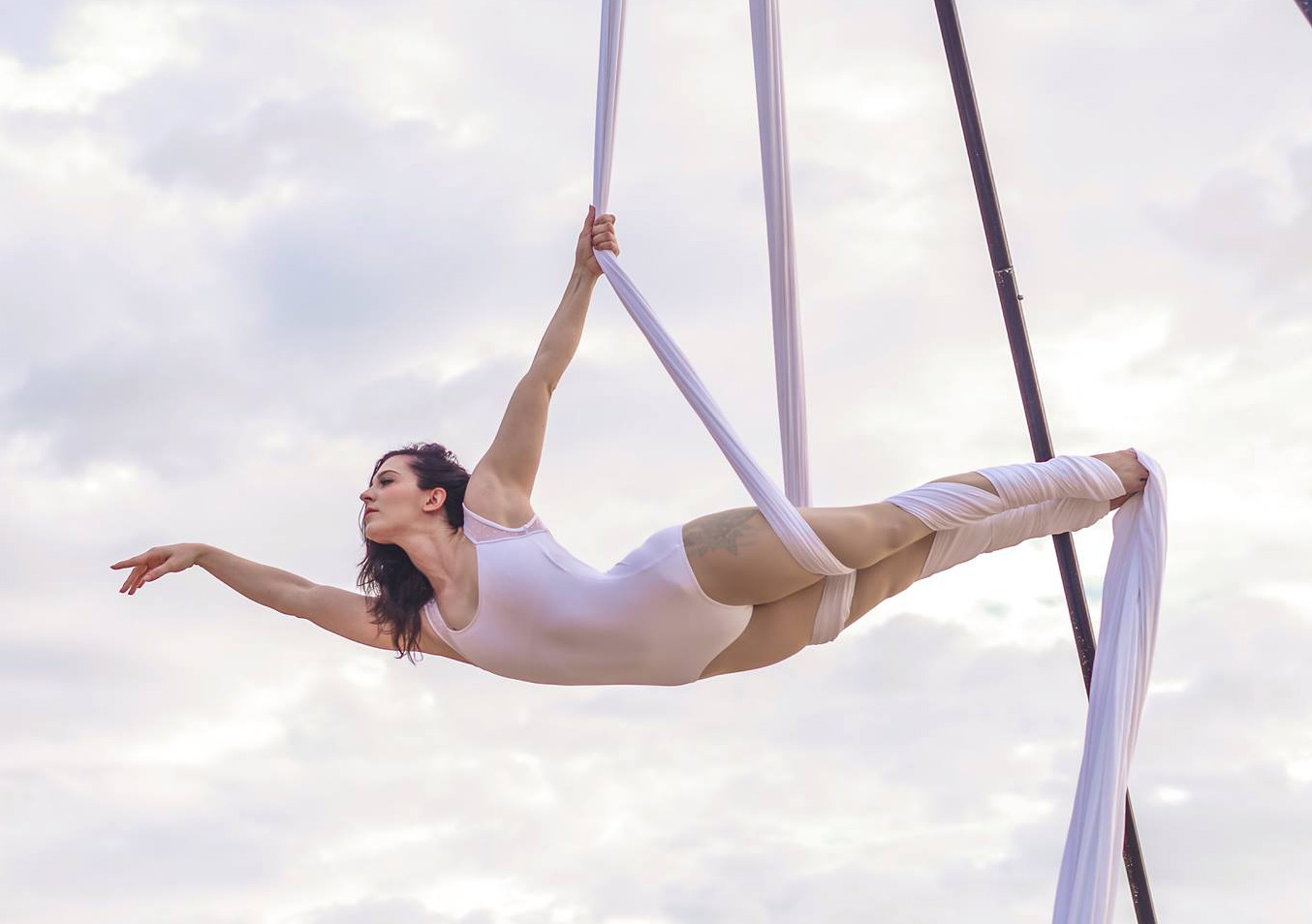 Krystyn teaches empowerment and confidence to anyone from complete beginners to advanced students in a safe, fun, and encouraging environment. She is a highly skilled and qualified instructor in Aerial Fabric, Pole Fitness, and Exotic Dance.
Intermediate Level Aerial Silks
---
Winter Showcase Performance Workshops
December 2015 – February 2016
Any skill level client can be a part of Aerialogy's Winter Showcase! Sign up for this performance workshop to learn a holiday aerial routine that will be performed this winter in Bloomington. (Date/Time TBA)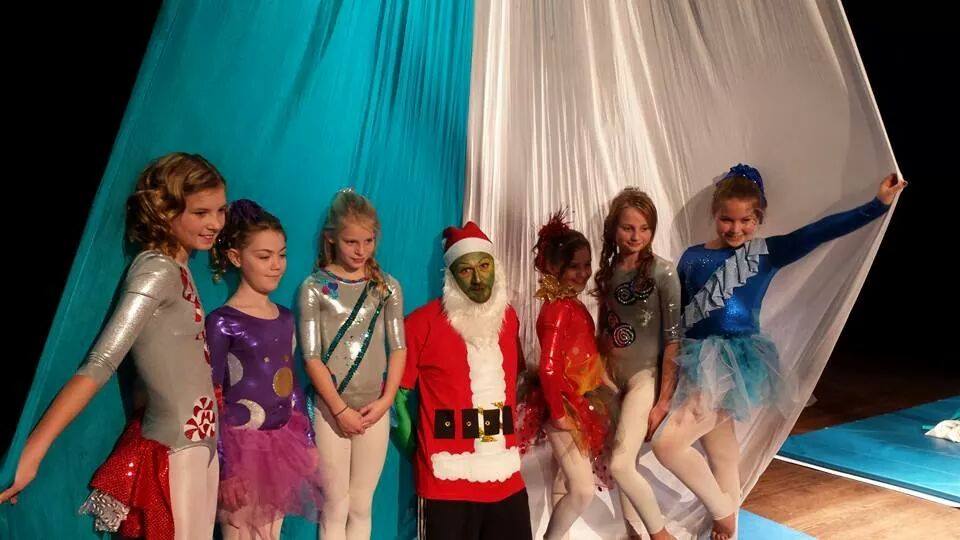 The performance workshop will progressively prepare you for an aerial routine and dance that will be debuted at the Aerialogy Winter Showcase.
Participants must be currently enrolled in aerial classes package to perform, and must attend 6 performance workshop sessions, private or semi-private lessons in order to prepare for this event. An additional costume expense of up to $75 will be required. Workshops will be at Twin Lakes Recreation Center on Saturdays in November and December.
Beginning and Intermediate Level Aerial Silks